Last Friday Alan had a look at my character designs. He suggested to design my characters from the inside out, meaning that I should design them according to their surroundings and their way of life. So I looked at my characters in a whole different prospective and started building them up from their environment. Even the shape of their spines could be done based on the places they come from.
Character 1: Kyle
Kyle comes from sunny California. His face should always be facing the bright sun so he's always standing up with pride and enjoys the nice weather. His skin is tanned, which makes a big contrast with his white teeth and his golden hair could match the glimmering sun. He's obviously been working out a lot which is shown by his oversized biceps. And as being handsome but a rather narcistic man, he likes going outdoors and showing off his beauty.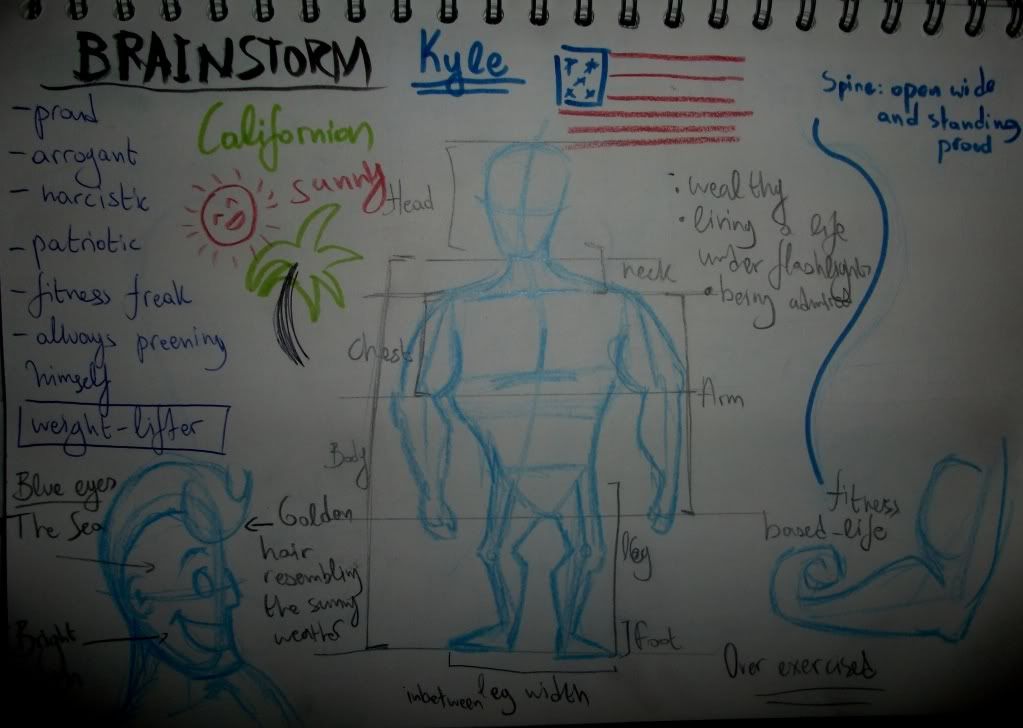 Kyle's Brainstorming
Kyle's Environment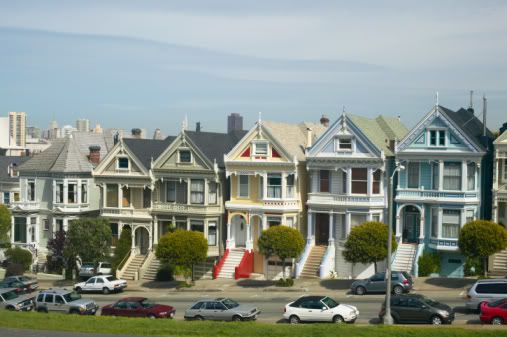 Luxurious Houses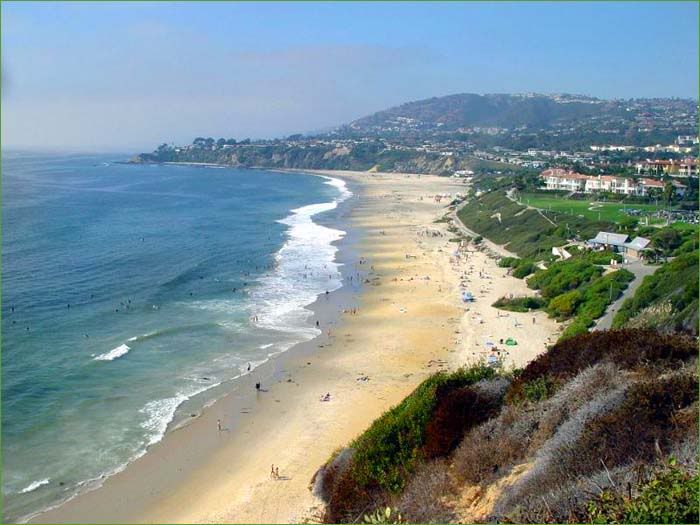 Sandy Californian Beach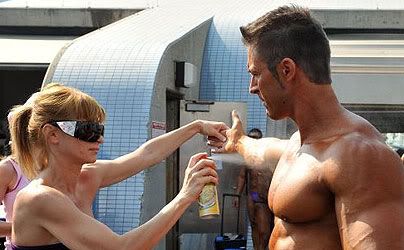 Fake Spray Tanning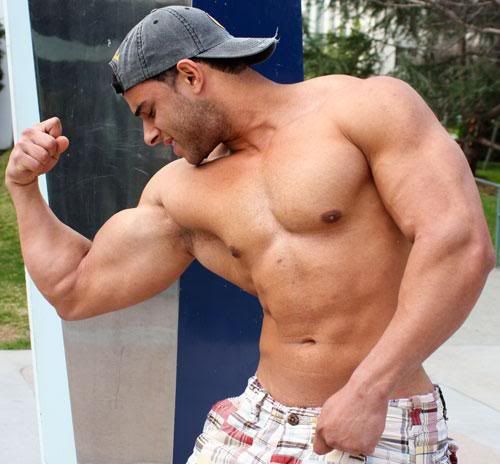 Body-building
Character 2 : Angus
Angus was brought up in Scotland. His curly hair almost matches the hills of the Scottish countryside. His skin is pale and freckled and he's skinny and vulnerable just like the weak trees which are being attacked by the hideous storm. He's usually slouched to avoid the constant, annoying rain. Angus grew up learning to love his culture and being proud for what he really is. He was never very confident but still tries his best to finally prove he's able to do a lot more.
Angus's Brainstrorming
Angus's Environment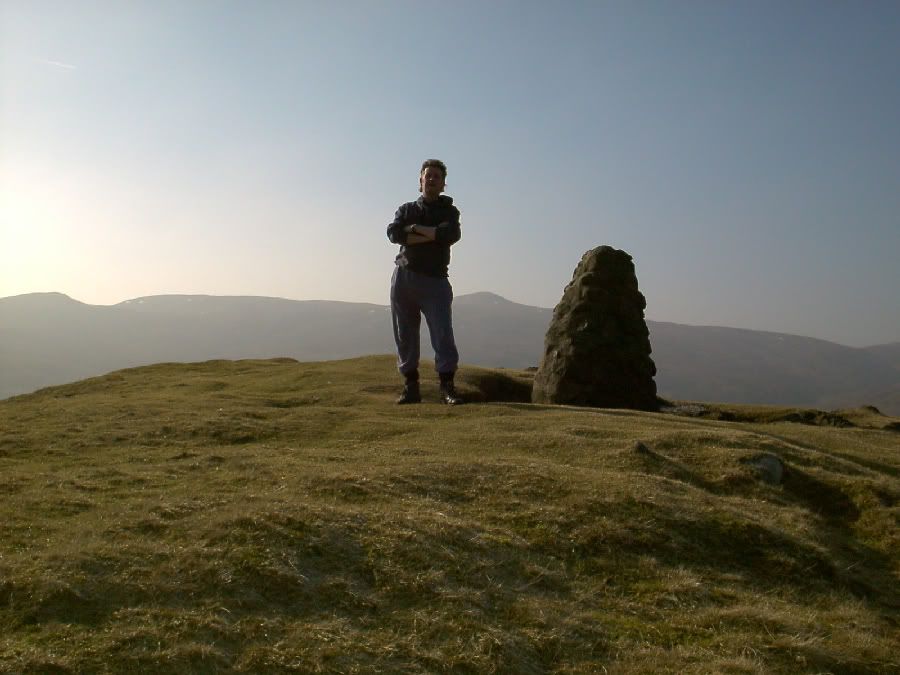 The Scottish Countryside
Culture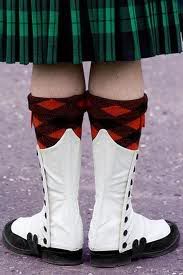 The Scottish kilt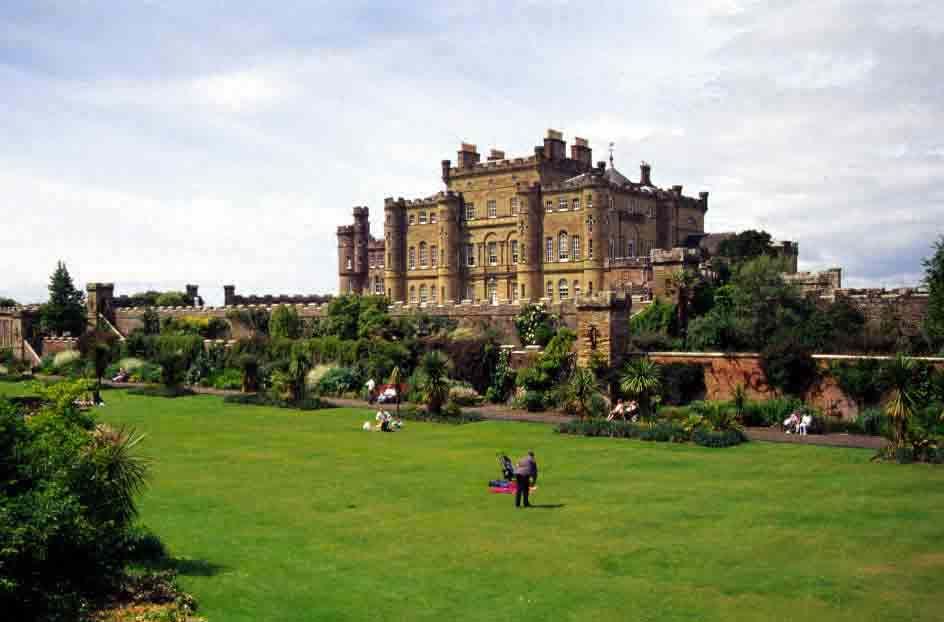 Scottish Castles