My story will be taking place in London during the Olympic Games of 2012, so what else could influence me than the real Olympic Stadium which will welcome them? The stadium itself will be very bright and colourful: an ideal environment for my colourful animatic which I am hoping to make. I am aiming to add buidings in the backround to make it more urban give it a bit more depth.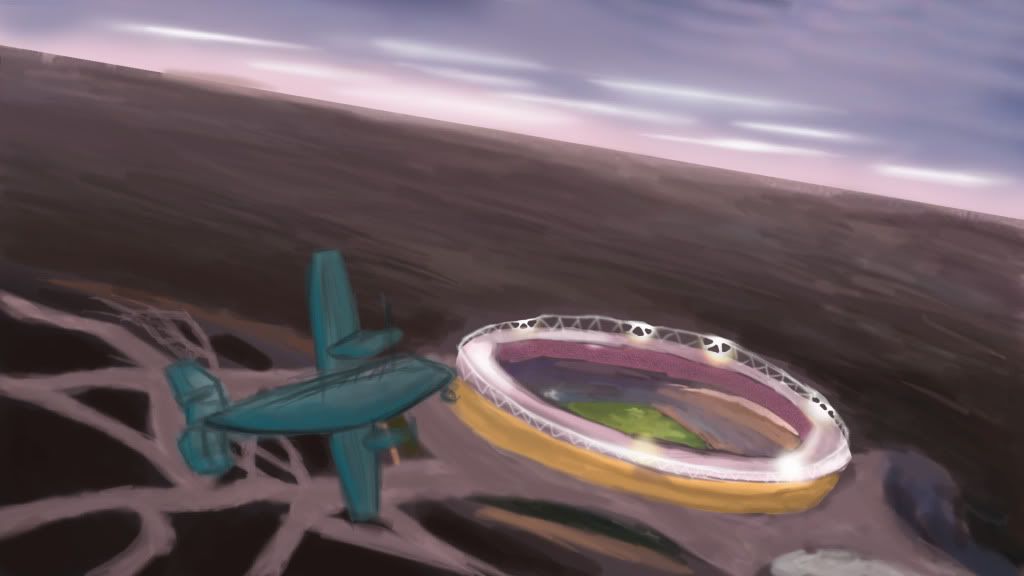 Environment Concept.
Image reference.
Oh! Also found this AMAZING animatic which takes place in a stadium!