After the group chat I had with Adam and Kayleigh today I think I prefer the idea of a greedy fridge destroying a man's preparation of a romantic dinner. I could imagine it with a huge tongue(like a frog) grabbing the young man's food from the table. I am not sure about the ending yet but I'll try and write the Treatment for it and see if it works.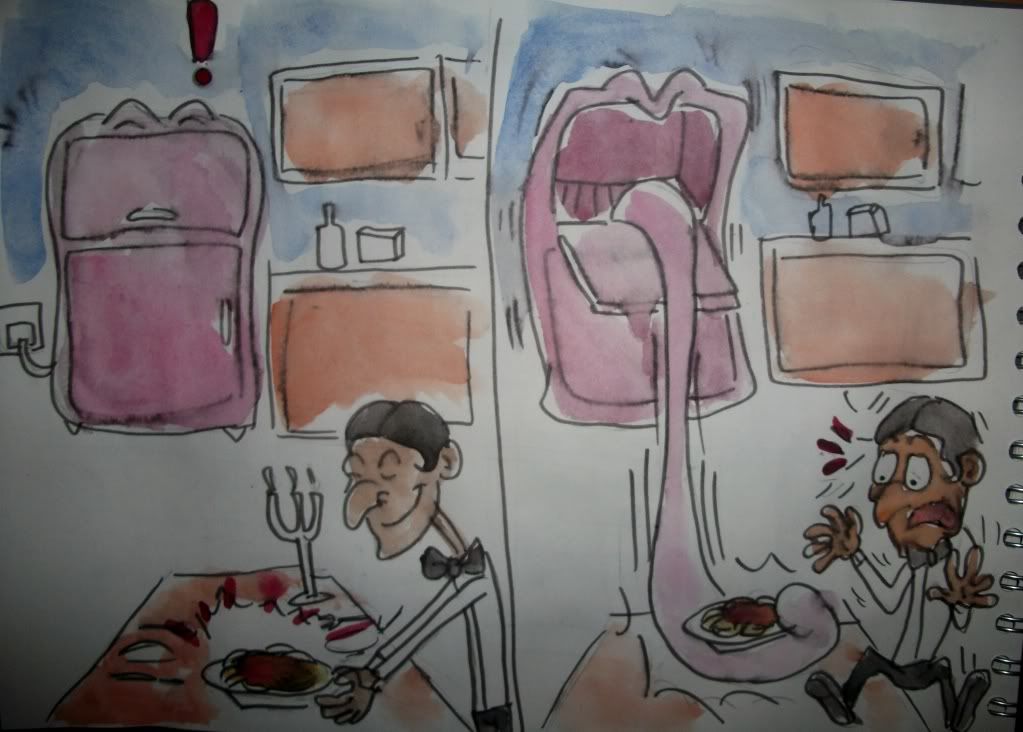 The fridge devouring the man's food for his romantic dinner.
Rough Sketches.
The fridge will work the same way as a frog does.