So it's been a few months since I last updated my blog and there's a good reason for it. A variety of projects I got involved in have kept me busy which have helped me improve, widen my skills and keep my mind off the 'New Year blues'. Despite the emotional turmoils that come with the start of the New Year I was determined to keep myself active and positive in any way I could. Keeping a positive attitude is hard work as I discovered on the way.
One of the most memorable moments of this year was going through an assessment for an Illustration Internship focusing on educational books for children. Part of the assessment was to design characters based on a specific style. Despite not getting through, I became more confident in Illustrator and have expanded my skills.
The start of the year focused mainly on freelance work with very successful collaborations. There is nothing more rewarding than your clients' smile when they see their visions coming to life.
During the start of March I found myself working for
Spacefund
a group of people dedicated in putting on shows for primary school children to educate them about space. Their new project involved a kids' show raising the awareness of a British Astronaut joining the International Space Station (ISS). Part of the show was an animated character who would interact with the presenters. That is when I jumped in.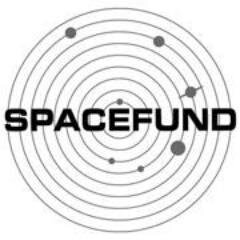 The project went on for about 3 weeks, a tight deadline to deliver the final outcome for the UK Space Agency. During that time, the script was under development and I had to get used to using a different pipeline for the animation. With daily Skype calls and long days of animating and refining we were finally ready for the pilot show.
This is young Tim Peake as a cartoon who was animated to 'interact' with the presenters. The animation was done roughly to meet the deadline. The tight and demanding schedule enabled me to be less precious with my work and find creative solutions to save time.
Some animation excerpts..
..and captions of the pilot shows. You can see the kids' excitement with the educational show!
January consisted of producing an Animatic for Debbie Sanders, a song writer who wanted to take a step further with her illustrations and children's songs called Jazz Cat. Adapting to a simplistic style to match the character's original look was very exciting to attempt.
Take a look at the Animatic below. Her jazz music is quite catchy!


This is a small collection of the original illustrations of the storybooks by Pete Sanders.
I also made an illustration design for a chocolate box as part of a wedding gift.
This is the final outcome. Delicious! :)
In other news, I've been lending out a helping hand to the fundraising strategies of
Be there!
, an Animation Festival taking place in Corfu, my home island.
I am also currently undertaking an online TEFL course. Something to keep me extra busy!
I have also been helping a friend with the art direction of his personal project.
And that's it with me for now. There are more creative projects lined up for me at the moment so I am going to try and post more regularly.