FIG.1: Film Poster
Director: Wes Craven
Producer: Kevin Williamson
Year: 2011
Cast: David Arquette, Neve Campbell, Courteney Cox, Emma Roberts
We all have seen The Scream films and we have high expectations from them. We expect them to work the same way as the first film did: with the opening scene of the ghostface killer talking on the phone to his victim, teenagers being killed one after an other and the intense chase of finding out who the the real killer is. In this case Scream 4 will not disappoint you as it follows the golden rules of this historical Saga and concentrates the previous 3 films into one. It extracts the meaning and rules of horror films that were mentioned throughout the series and gives us a delicious mixture of what makes a horror film.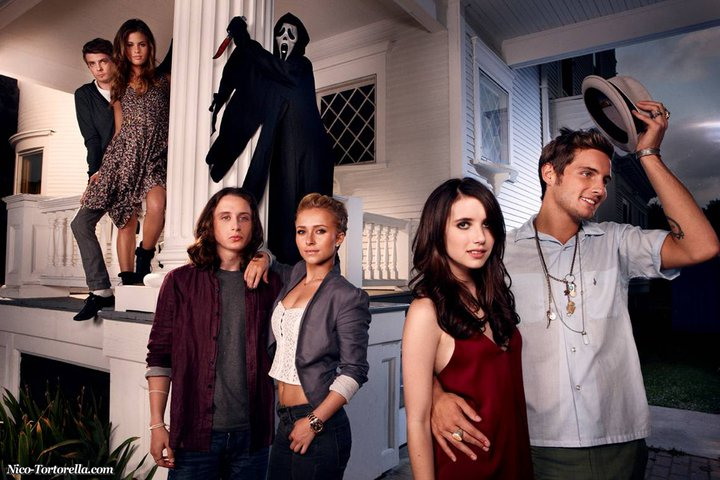 FIG.2: The Cast
FIG.3: Sydney and Ghostface.
Scream 4 is a real treat for those who have been awaiting for what holds next to the masked killer. It can amaze but at the same can make you question yourself 'why'? It pays tribute to all horror films and their rules. The film really is Sydney's significant line: "Don't F**k with the original!"
Bilbliography